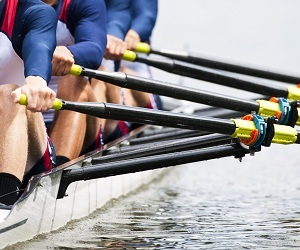 B-Team Corrosion Protection offers complete services and materials specializing in corrosion protection for every industry. Direct experience in providing corrosion protection ensure the most efficient technical solutions and premium products, consistent with customers' requirements and needs.

We offer complete systems based on rubber lining coatings, synthetic resins, antiacids bricks and sandstone, special mortars and screeds, industrial flooring, antiacid paint and plastic components. Antacid products can be used in the most severe chemical, thermal and mechanical conditions, while maintaining quality and performance standards of the industry.

We continuously evaluate all features related to safety, functionality, usability, durability and cost. B-Team Corrosion Protection specialists choose for yor the most appropriate materials systems and application techniques, based on comprehensive individual analysis of the individual conditions of your installation (media compositions, concentrations, temperatures).

With a wide range of resistant materials and lining systems for such steel and concrete structures, B-Team Corrosion Protection covers all industries in the field of corrosion protection: chemical and petrochemical industry, power industry, pharmaceutical industry, food industry, mining, pulp and paper, steel and metallurgical industry, water treatment plants and waste incineration plants.

In Romania and other European countries of the European Union, B-Team Corrosion Protection applied:
- Over 30,000 sqm rubber lining
- Over 20,000 sqm other corrosion protection

With material provided in Romania, we realized corrosion protection systems in neutralizing stations, water demineralization plants, water treatment plants, thermal power plants, pickling plants, storage and process equipment in chemical and petrochemical industry, flue gas channel.

We have built long-lasting relationships with our clients and partners through our quality services. We believe in the harmony between tehnology, industry, hard work, continuous improvement and growth.

Technical solutions are adapted to specific customer requirements and we always ensure that they receive the most appropriate corrosion protection materials.
B-Team Consult and Services SRL is certified for environmental management, occupational health and safety by international standards ISO 14001: 2005, Certificate No. 01 104 1521080 and OHSAS 18001: 2007, Certificate No. 01 213 1521080, by TÜV Rheinland Romania part of TÜV Rheinland Group.